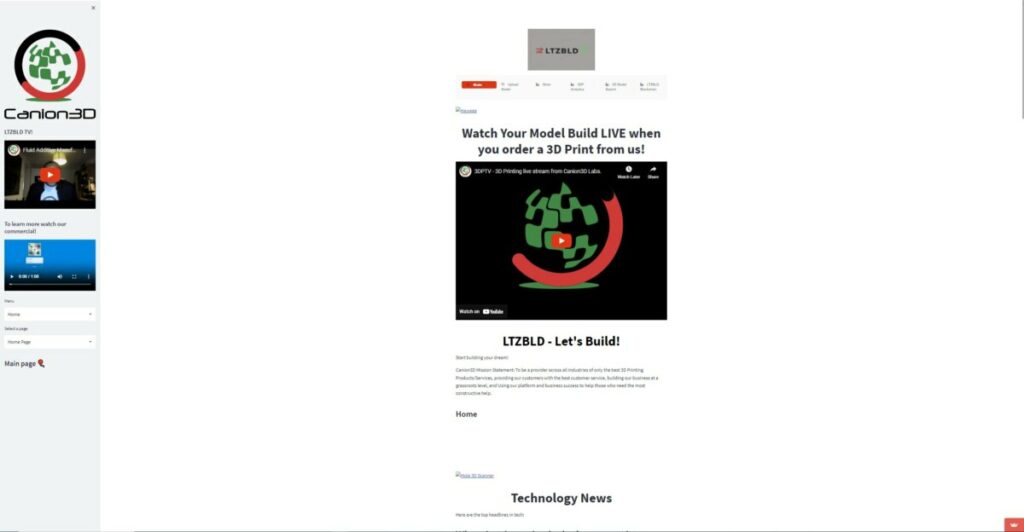 In the exciting world of 3D printing, where imagination comes to life, having a reliable and feature-packed app can make all the difference. Today, we are thrilled to introduce you to LTZBLD, a groundbreaking 3D printing app hosted on the Streamlit Platform. With its impressive array of features, including a 3D model viewer, parts ordering platform, live streaming capabilities, and technology news feeds, LTZBLD is set to revolutionize the way you engage with the world of 3D printing. Let's dive into the details of this powerful and user-friendly app.
LTZBLD Features:
3D Model Viewer: Visualize your creations like never before with LTZBLD's advanced 3D model viewer. Whether you're a professional designer or an enthusiastic hobbyist, this feature allows you to examine your 3D models from every angle, zoom in for intricate details, and truly immerse yourself in the virtual representation of your design.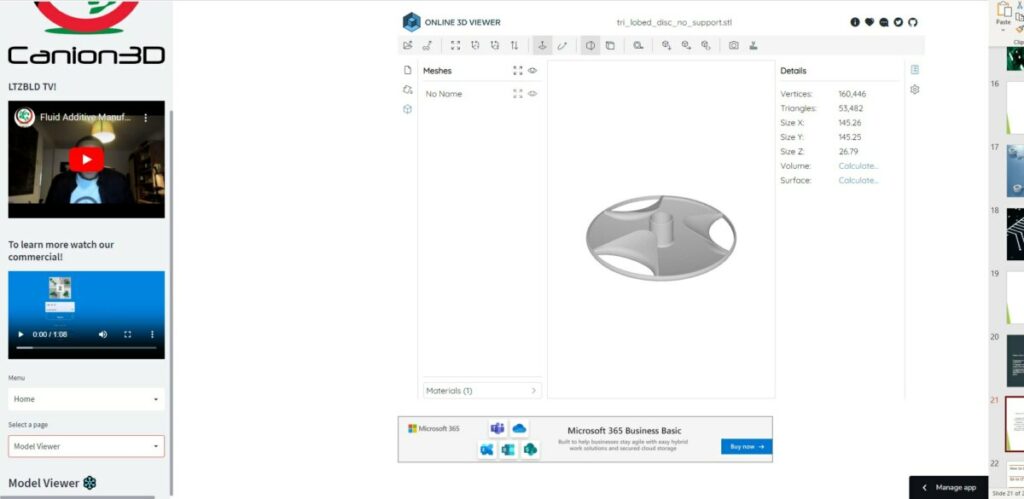 3D Parts Ordering Platform: LTZBLD goes beyond just a viewing tool. Seamlessly transition from designing to manufacturing by leveraging the integrated parts ordering platform. With a vast selection of compatible materials and trusted suppliers, you can bring your 3D models to life with ease. Effortlessly upload your designs, customize specifications, and have your parts delivered right to your doorstep.
Live Streaming of 3D Model Builds: Witness the magic of 3D printing unfold in real-time. LTZBLD offers a unique feature that allows you to live stream the printing process of your 3D models. Whether you're monitoring the progress remotely, or sharing the excitement with others, this feature brings an interactive and engaging element to your 3D printing experience.
Technology News Feeds: Stay up-to-date with the latest advancements in the world of 3D printing and technology. LTZBLD provides curated news feeds that deliver the most relevant and captivating articles right to your fingertips. Discover innovative techniques, breakthroughs in materials, and inspiring success stories from the global 3D printing community.
User-Friendly and Python-Powered: LTZBLD stands out for its user-friendly interface and being 100% pure Python. The Streamlit Platform ensures a smooth and intuitive user experience, making it accessible to both beginners and experts in the field. Embrace the power of Python and explore a world of limitless possibilities in 3D printing.
The LTZBLD app on the Streamlit Platform is a game-changer for anyone passionate about 3D printing. With its advanced 3D model viewer, parts ordering platform, live streaming capabilities, and technology news feeds, LTZBLD brings together all the essential tools and resources you need in one place. Whether you're a professional looking to streamline your workflow or an enthusiast eager to explore the possibilities of 3D printing, LTZBLD has you covered. Embark on a journey of creativity, innovation, and endless opportunities with LTZBLD – the ultimate 3D printing companion!
No sign up required for the preview! Enjoy using LTZBLD at no cost or obligation!